Peter Broderick

piano, guitar, voice

Chad Crouch

fog drone

Nils Frahm

voice, drones, percussion

Alexej Popov

outro guitar & voice

Mark Shearer

intro voice

Friedrich Störmer

upright bass
— Additional voices from Erik Bianchi, Spencer Boomhower, Sam Bowden, Sofia Falck Bölmark, Anna Rose Carter, Adam Lipka Falck, Magda Lipka Falck, Greg Haines, Anne Hennies, Kassai Karr, Colin Kenniff, Suwan Laimanee, Rob Lowe, Susanna Lundgren, Rhys Marsh, Michael Muller, Leen Smets, Henry Toft, Terese Wallbäck and the audience at Nectar Lounge (Seattle) March 5, 2009 —
— Self portrait by Matthew Andre Brown —
This song was created in loving memory of Matthew Andre Brown. Easily one of the most incredible musicians I've ever met, Matthew made a huge impression on me the few times I met him and saw him perform. His completely unpretentious energy and unbelievable skill on the guitar always seemed like something of a miracle to me. When I learned that he passed away in a kayaking accident in late 2008, I was struck by a devastating sadness.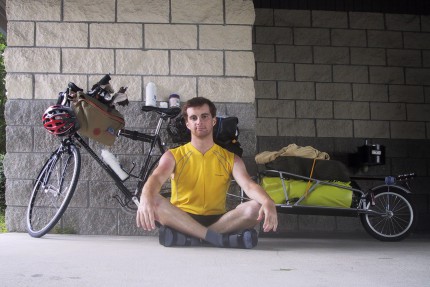 Searching for some kind of relief, I wrote some words on a piece of paper with the plan of creating a piece of music in dedication to this amazing man. I posted the words online and invited anyone and everyone to send in recordings of the words being recited. I collected recordings from all around the globe, as if this great loss could be felt by everyone, everywhere.
One recording struck me the most though. It came by email from a man named Mark Shearer. Whereas most people sent recordings of the text being spoken, Mark went all out with a country-tinged melody that induced both laughter and tears. I was so taken with his interpretation of the words that I ended up re-recording the song to match the key of his melody (as none of the people who sent in recordings had heard the song), adding an intro section where I mimicked his voice on the piano.
Where is your body
Swimming in the river
And why can't it be warm like ours
A heart that would never rest
Unwillingly asleep
What you've left behind is not enough
Not enough
Because no one was ready